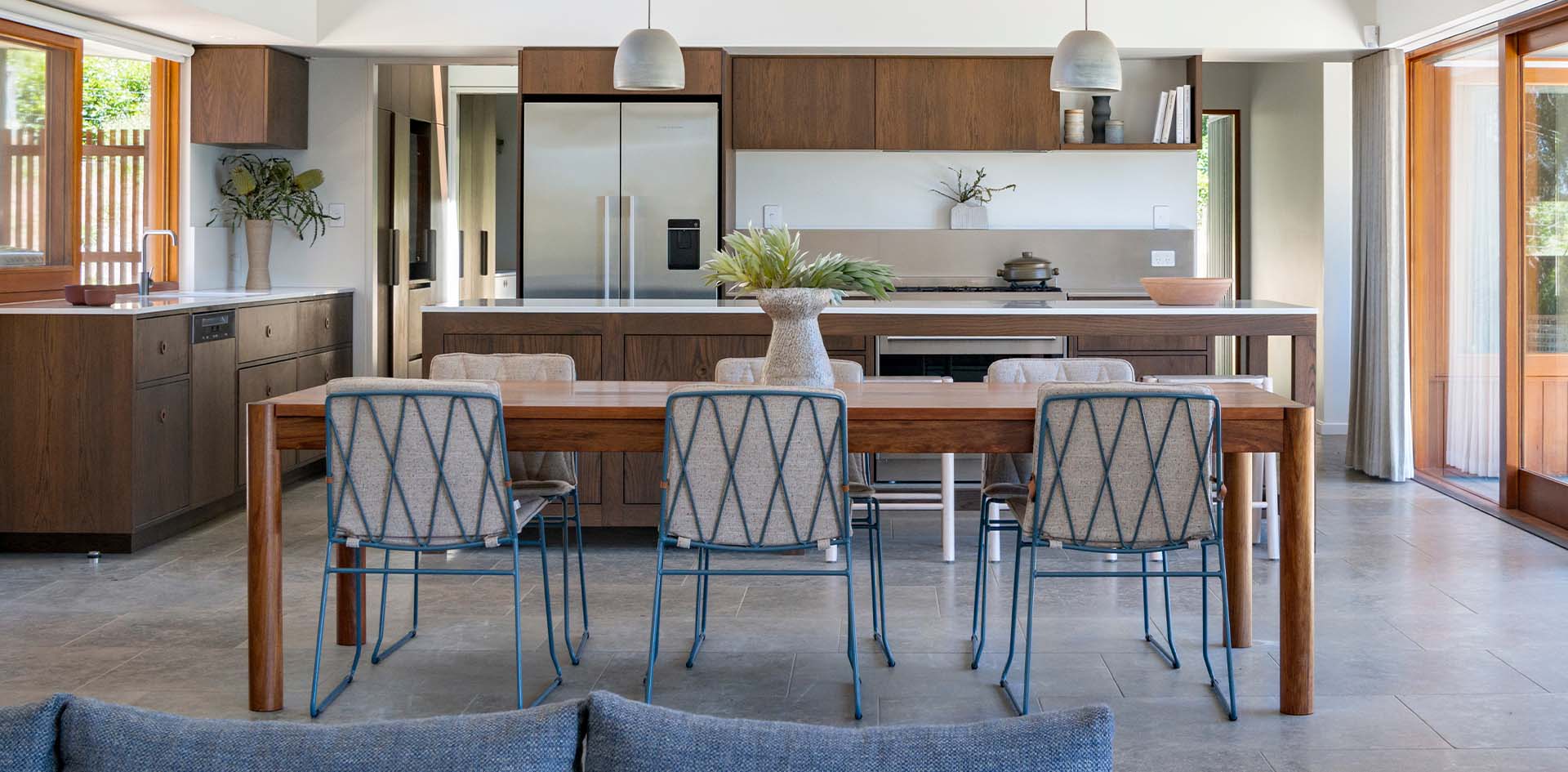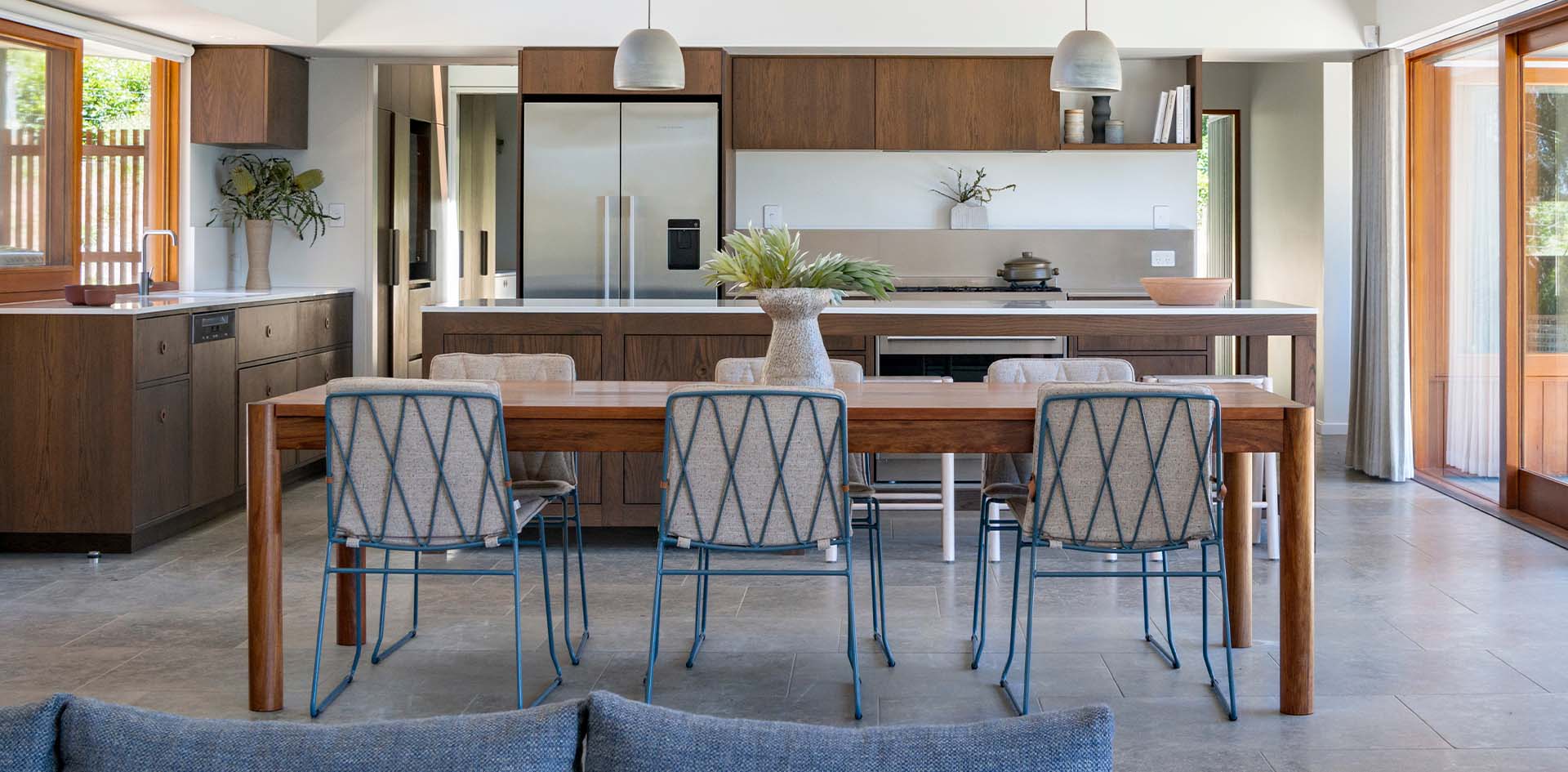 Surrounded by vineyards, Piccadilly draws from the immediate and abundant natural setting in forming a home of matched quietness and materiality. Together with architecture by Mountford Williamson, the interior sits within a collection of robust textures and finishes, allowing an ease of flow between inside and out. With expressive rammed earth walls and considered openings framing the home structurally, visual access is directed both internally and outward through the long avenues created. The result sees a series of spaces conceived as a calm place of shelter, underpinned by a shared simplicity.
Arranged as an L-shape formation on site, the planning elongates the overall floor plate, providing increased access to views as the building interacts with the buffering landscape. The formation also creates a dual landscape space positioned more concealed from the elements. As an injection of personality, the joinery becomes an opportunity to be somewhat playful and expressive, where a sense of restraint safeguards longevity yet in the details there exists a more nuanced approach. With the masonry elements anchoring the space, smoked timber is used to add another layer of richness to the home, while connecting to the landscape.
Reflecting its unique location and sense of seclusion, the home feels decidedly calm and peaceful by an expanded openness felt throughout. Encased with plentiful glazing, the spaces then also become naturally illuminated, and through a balance of elements internally, the stage is set for disconnecting.