As a studio, Fabrikate believes design exists as a conduit for a better life. In enhancing connections and uncovering the essence of what drives people, corresponding spaces of substance emerge. Avoiding being led by the traditional, the team of four eludes passing trends as influence and instead looks to uncover the unique character of light and texture and how human life can be heightened through a restrained approach.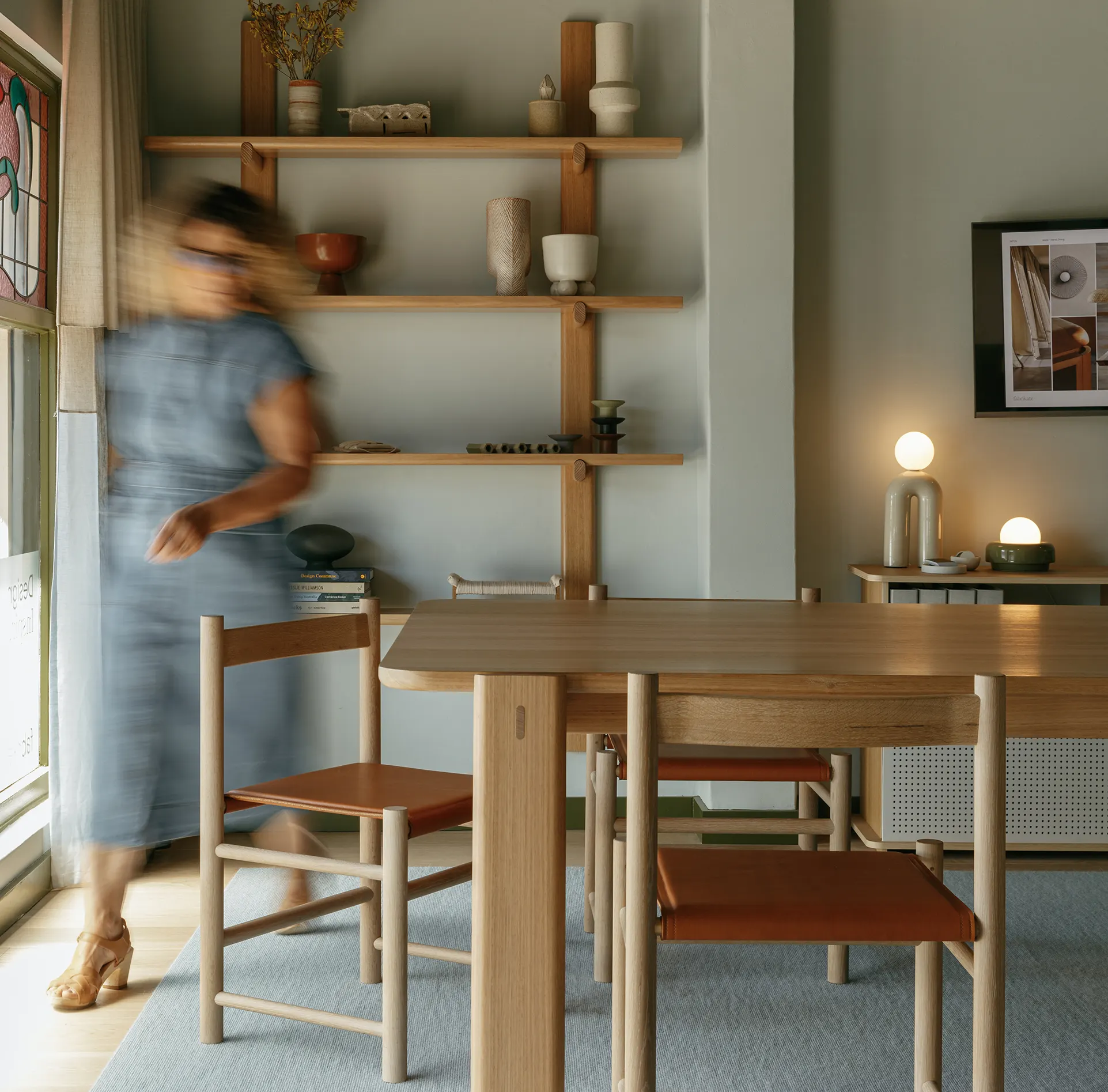 Kate Harry
Owner & Director
In my quest to uncover an authentic response that enriches the lives of those who live, visit or work from our spaces, my inspiration comes from a human-centric approach. Remaining closely and intimately engaged across all facets of our projects, I want to instil a layered and considered methodology through a unique lens. By collaborating with local craftspeople and artisans, we weave in distinctive and hand-felt nuances into our work, capturing a story of people and place.
At the core of our practice is a sense of cohesion that binds us as a studio, through a culture of exploration and experimentation of ideas that ensure all outcomes are considered and challenged. Sitting at the centre of that momentum, my role is to pass on my passion for design and for bettering our world through proposing contextually engaging and sensory responsive spaces.
Elise Treadwell
Senior Interior Designer
Home is a sacred place to enjoy the simple things, to be able to create a retreat and transform the way our clients live is truly rewarding at Fabrikate. Whilst design is intuitive, I draw inspiration from my connection with nature. I am a lover of older homes and the magic quality that comes with the past of happenings that once took place.
Issy Dick
Interior Designer
It's the relationships I love as a designer at Fabrikate, whether it be with our clients or with other local creatives and makers. 
Each project is a journey of collaboration, that stems from an intricate understanding of how our clients love to live. It's a privilege to be able to explore design through such an authentic lens, and to be continually uplifted by a like-minded team.  
Sofie Maiorano
Interior Designer
Creating meaningful spaces for Fabrikate clients that are truly personalised and enhance everyday moments is what drives me in my role. With a background in soft furnishings, I am passionate about designing with a focus on layered textures and sensory experience. 
Founded on a humanitarian spirit, the team is distinctively led by the human experience. Looking to collaborate with like-minded artisans, makers and creators, there is an openness to allowing the final resolve to evolve at its own pace. Overlaying a sense of calm, materiality, texture, and an engagement with the surrounding natural elements ensure each project feels connected to its location, and most importantly, to those who inhabit it.