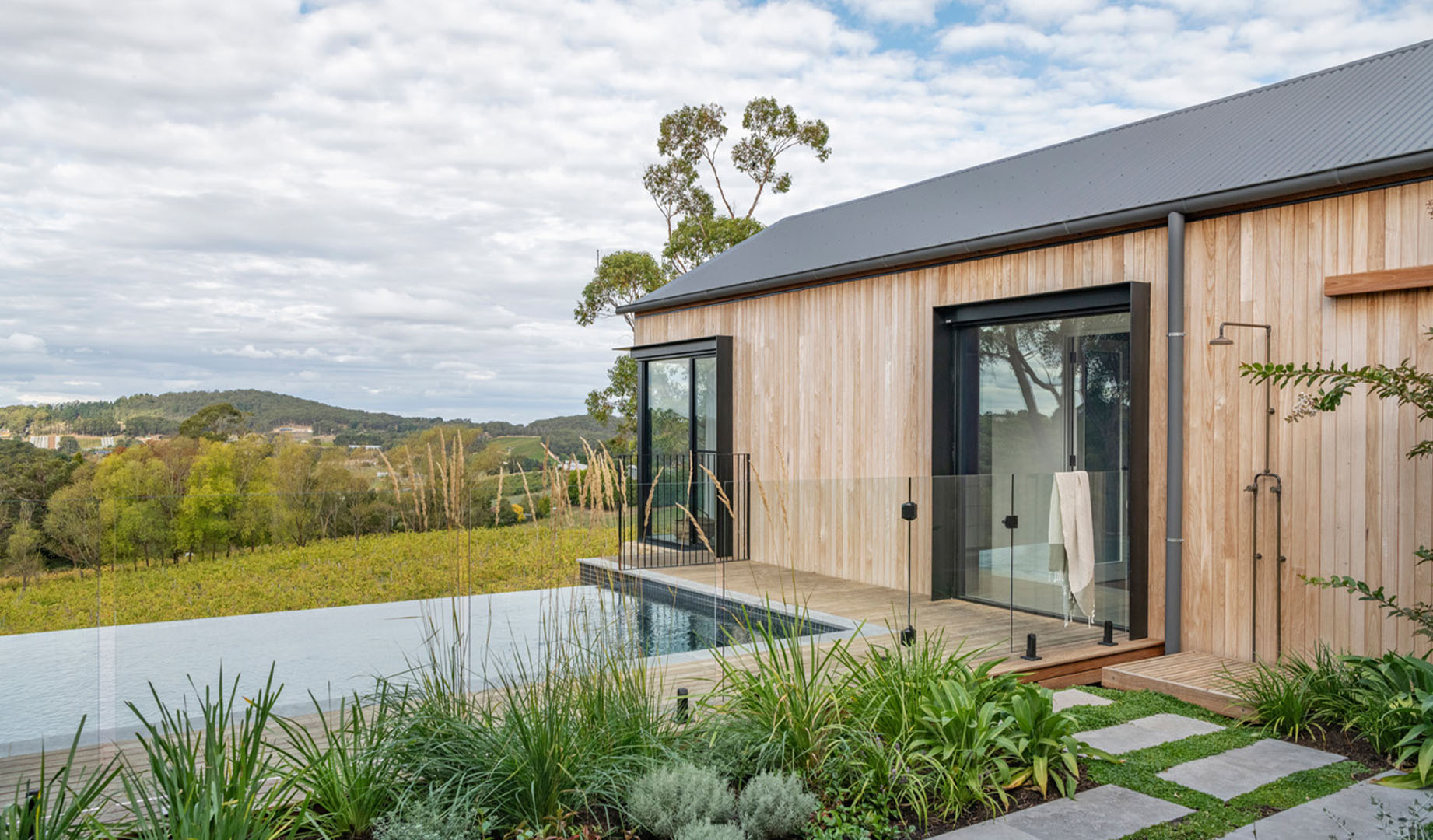 With an established connection to the landscape as a winemaker, the owners wanted to immerse themselves within the small and quaint location of Summertown. Positioned overlooking a collection of tumbling vines, views from within the home are idyllically positioned to frame the changing seasons occurring in the background, while acting as a reminder of place. Together with architecture by Troppo Architects, the interior is crafted as a unique response that firmly connects to a rural country narrative,expressed through natural timber, and expressed structural elements within a familiar silhouette amongst the landscape.
Having recently starting the journey to expand their own family, the owners had a forward-thinking mindset when envisioning their life in the Adelaide Hills region. Wanting to both put down roots down, while also being a place that could adapt over the coming years as their needs also evolved. A rich and naturally inspired materiality is used throughout, to reinforce the location, while contemporary refinement ensures a relevance and longevity. With the open and connected living, dining and kitchen space sitting within a typical gabled form, tucked away from view sits a dedicated back kitchen and pantry in rich green tones as the perfect place to bring in and store fresh produce.
Together with a bathroom that transports, referencing feelings of being in a forest in Tasmania, the focus on natural textures forms a palette that connects to the surrounding context with purpose, and to a true feeling of retreat.