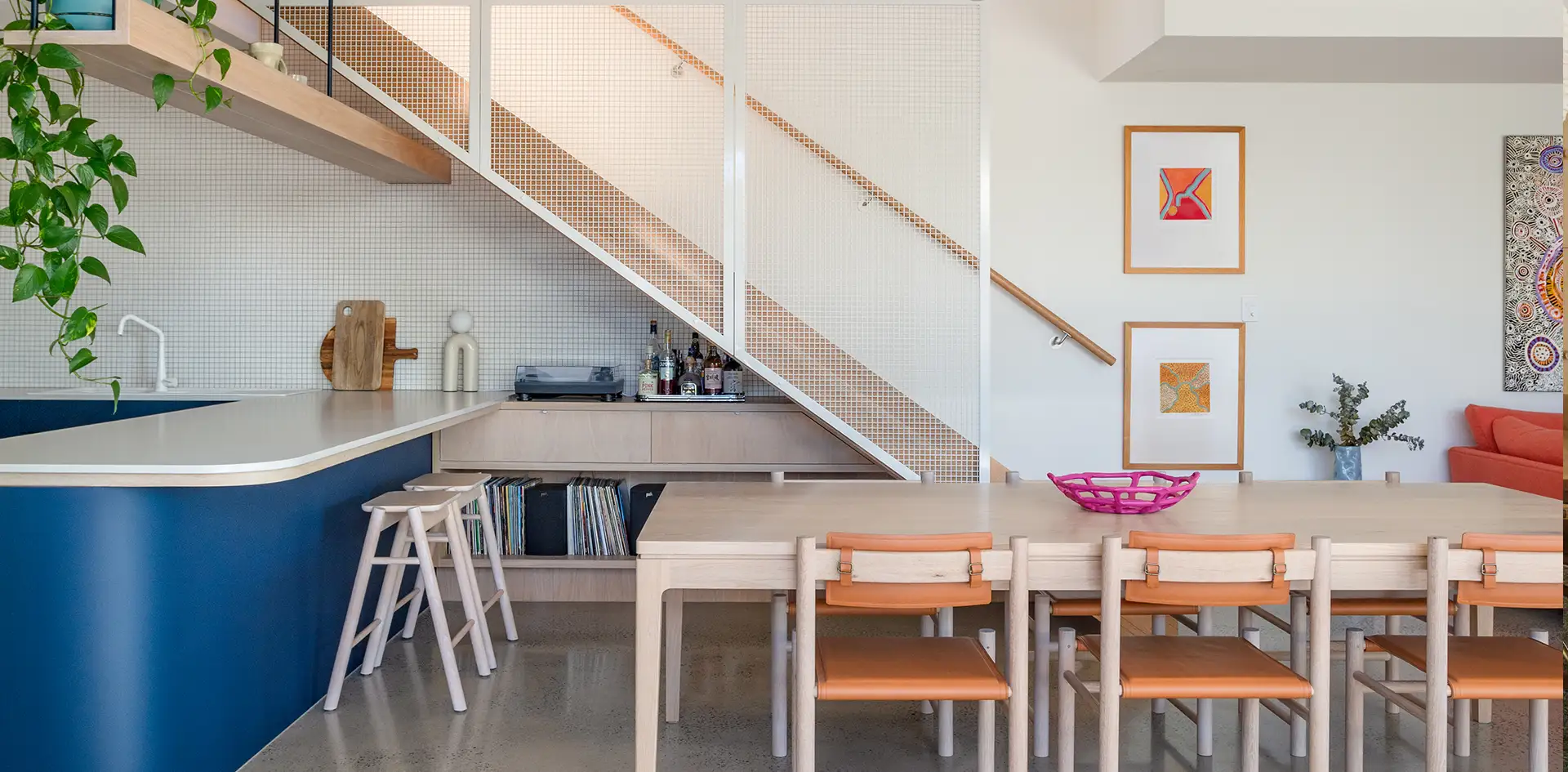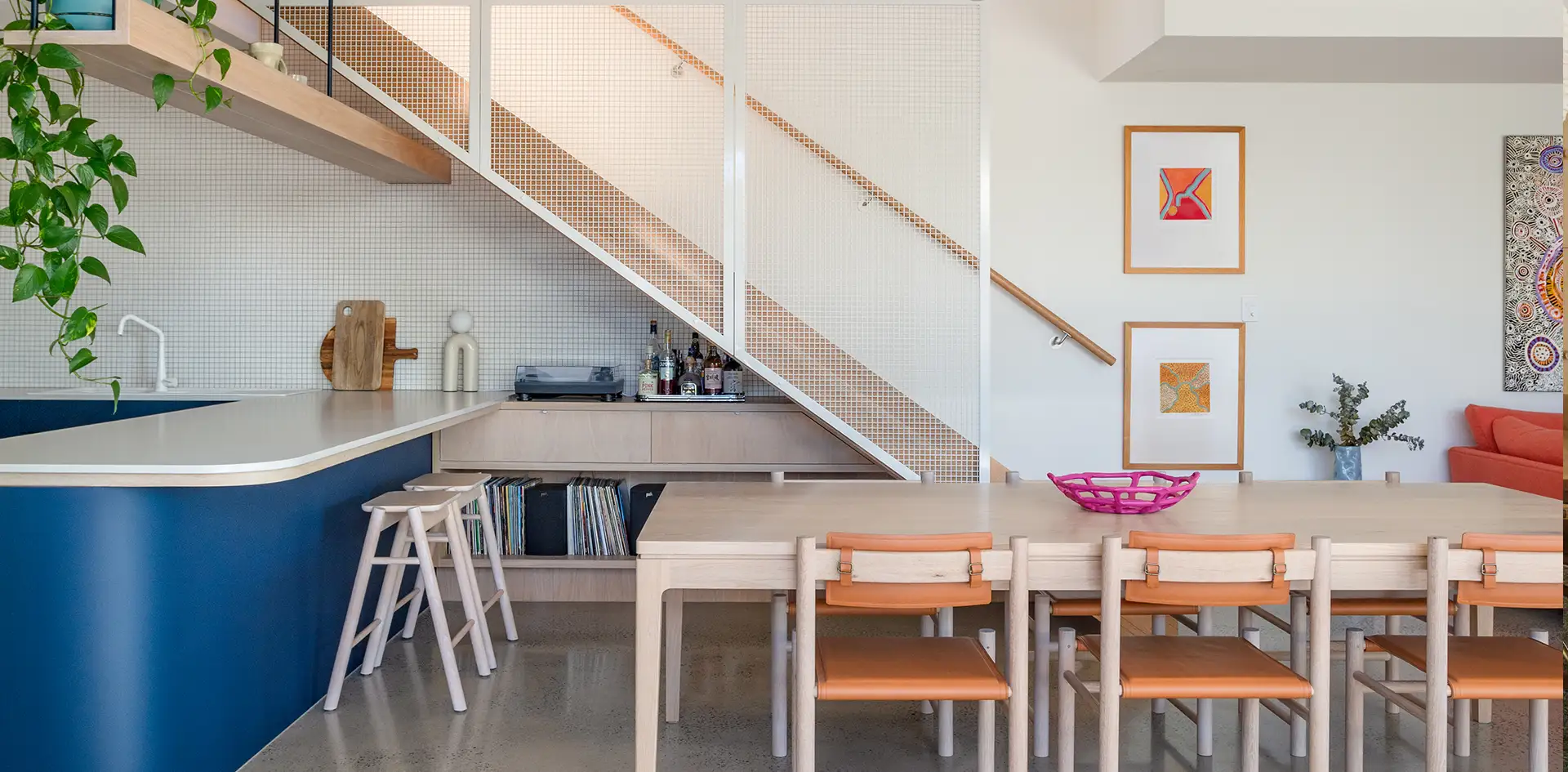 Capturing the essence its owners, Maylands House combines a vibrancy through colour together with a playful approach to form and materiality. As a considered expansion of the existing heritage home to the front, creating an open and connecting rear family space and additional amenity above, formed the core of the brief. As a carrying forward of the crafted origins of the original home, the work of local makers and artisans are folded in amongst the more contemporary and refined detailing, to firmly anchor the home in place.
Focussing on openness and lightness, drawing in the natural elements was key, as was ensuring an overlaying of warmth throughout. Together with the polished concrete underfoot, a robustness needed for family life is softened using natural materials like timber, and subtle rounded edges. With a newly created retreat space above, the lower level is its counter-balance – as the main gathering and active space within. The entire site is activated through the insertion of extensive glazing as it wraps the perimeter on the lower level, emphasising visual connections and facilitating the movement between inside and out.
Despite its challenging and restrictive allotment, through integrating elements such as the mesh screening on the stair, layers of varying transparency enhance the feeling of space internally, aided by the muted base palette. Pops of saturated colour enrich the experience, overlaying a personal touch.